MEMBERSHIP
Become a DCTA Member
Right now, in Washington D.C. and in state legislatures across the country, legislators are looking at different frameworks to regulate digital currency. To do this, they are meeting with lobbyists that represent the banking industry, financial sector, exchanges, blockchain developers, and token developers.
Who's not at that table? You, everyday consumer retail traders and investors.
It's imperative that as our government writes these rules and regulations, we, the consumer retail investors, have a seat at that table.
That is what the Digital Currency Traders Alliance does for you. We give you opportunities to become engaged, ensuring that your voice is heard.
Join today and make sure your voice is heard and your financial future is secure.
Get your FREE! Scary Gary NFT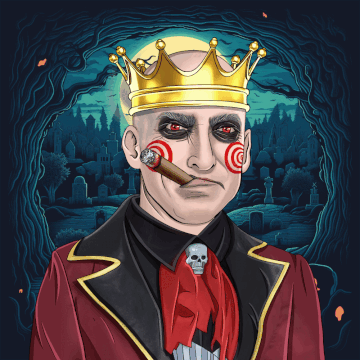 After you sign up for membership, make sure to keep an eye on your email inbox. We'll be sending you an exclusive link that will allow you to receive your very own Scary Gary NFT airdrop as a special thank-you for your support. This unique digital asset is not only a cool collectible but also an important token of our shared commitment to advocacy. Don't miss out! Learn More
Membership Benefits
We provide each new member with a membership certificate and number, monthly consumer bulletins, and additional benefits as they become available through our corporate sponsors and affiliates. We also invite you to take advantage of our financial education workshops designed to help consumers make smart choices in building their financial future.
Membership is available to any individual who is currently trading or investing in digital currency and supports the mission of DCTA.
| | | | |
| --- | --- | --- | --- |
| | BASIC | VOTING | EXECUTIVE |
| Email Updates | | | |
| NFT Membership Card | | | |
| Invitation to DCTA Events (In-Person & Virtual) | | | |
| Legislative Actions Alerts | | | |
| Access to DCTA activism training for the Local, State, & Federal levels | | | |
| Eligible to vote in Board Members election | | | |
| Invitation to monthly legislative policy update and zoom meeting | | | |
| Free admission to all DCTA events | | | |
| 1 pass to DCTA Annual Policy Conference | | | |
| Eligible to join DCTA Action & Policy committees | | | |
| Invitation to monthly update and Q&A zoom with DCTA leadership | | | |
| 2 VIP passes to the DCTA Annual Conference | | | |
| Eligible to run for Board of Directors | | | |
| Price (Annually) | $125 | $1,000 | $10,000 |